Please check out upcoming events at Vancouver Co-op Radio!
If your collective/show is hosting an event then please feel free to send it to us by clicking the "submit" button below.
Please note, that only events submitted by Vancouver Co-op Radio programmers will be posted and the event must be directly related to a Co-op Radio show.
Vancouver Co-op Radio Events: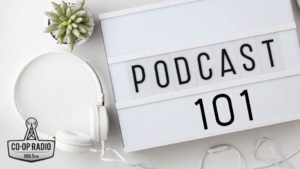 Looking to bring your podcasting idea to life but don't know where to start? Join Vancouver Co-op Radio on Saturday September 28th from 12pm – 3.30pm, and we'll show you how to get the ball rolling!
Read More
Melville's most personal film is, perhaps by no coincidence, his most powerful too, a haunting meditation on wartime survival that effortlessly transposes his noir sensibilities from criminal underworld to military underground.
Read More